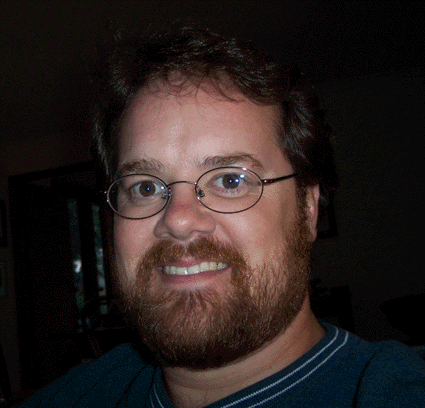 Scott Keogh - Professor in Evolutionary Biology, Head - Division of Ecology & Evolution, CEO of the Keogh Lab
I split my time between molecular phylogenetics, biogeography and molecular and behavioral ecology. My group mostly work on reptiles and frogs and we tolerate fish. I teach first and second year vertebrate zoology and evolution. I am Head of the Division of Ecology & Evolution and I run a detailed advice web site for postgradaute students and postdocs.  If you need to get a life but are not able to do so right this minute then you can check out my staff profile and here are my ResearchID profile, ResearchGate profile and Google Scholar profile.  I prefer Google Scholar because it says I have more citations than the other two. This picture shows what I looked like in 1999, I've hardly changed.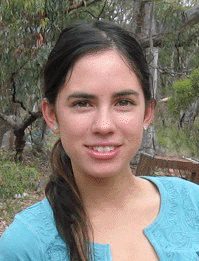 Dr. Mitzy Pepper - Postdoctoral Research Associate (2011 -  )
Mitzy has been part of the lab since she was an undergrad.  Mitzy did Honours with me in 2005, then worked for me for a while, then completed her PhD in 2011 and she is now working with me again as a postdoc.  Mitzy has done a wide variety of projects, mostly on the comparative phylogeography of arid-zone geckos and she is a real expert on the Pilbara. She is currently working on several big multi-locus reptile phylogeny projects on Australian and African lizards. Visit her web site and you can also watch her in a YouTube video talking about her research.  
Dr. Marta Vidal-Garcia - Postdoctoral Research Associate (2018)
Marta is originally from Spain but now she is as Aussie as a platypus.  Marta is working on the evolution of body size and shape in Australian frogs - all of them.  She is doing a lot of CT scanning work and geometric morphometrics to study the tempo of morphological diversification in the three big groups of Australian frogs. Marta did her PhD in my lab from 2012-2015 and did a Masters with me before that and a postdoc after that.  She recently finished an Endeavour Postdoc split between my lab and Conrad Hoskin (JCU) and now she is back on another short postdoc with me.   Visit Marta's web site. 
Damien Esquerre - PhD student (2015 - onward)
Damien is from Chile but now he is as Aussie as a BBQ. He recently finished Masters thesis in our lab where he istudied the evoluton of head shape morphology in the pythons and boas of the universe with geometric morphometrics and phylogeny.  Visit Damien's web site and check out this video proposal of his project. He is now doing his PhD in the lab on the phylogenomics of pythons and their phenotypic evolution.  
Ian Brennan - PhD student (2015 - 2019)
Ian is from the USA where he finished his Masters at Villanova University with Aaron Bauer.  He has been here since 2015 and so now is as Aussie as a ute. Ian is working on various projects associted with the macroevolution and macro ecology of the exceedingly fascinating legless lizards and other groups. He recently submitted his PhD and will be starting a postdoc in the lab soon.  Visit Ian's web site. 
Carlos Joaquin Pavon Vazquez - PhD student (2017 - onward)
Carlos is from Mexico where he completed his Masters at the National Autonomous University of Mexico. He hasn't been here long but he's already as Aussie as a didgeridoo.  Carlos is working on various projects to with macroevolutionary patterns and species level phylogeography in varanid lizards. Visit Carlos' web site.
Sarin "Putter" Tiatragul - PhD student (2019 - onward)
Putter is from Thailand and he did his undergraduate degree at Gonzaga University in Spokane Washington and his Masters degree at Auburn University in Auburn Alabama. There he worked with Dan Warner on the impacts on offspring of nest site choice in anoles.  Putter doesn't start until mid-2019 but once he does, it will take no time for him to become as Aussie as Don Bradman. Visit Putter's web site and his blog.